DVDs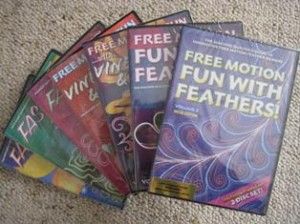 We have an exciting range of Fun and Educational DVDs, which include:
Thread Therapy with Dr Bob - Superior Threads

A wonderful 55 minutes of Thread Therapy with Dr Bob, plus so much more.

Patsy Thompson's Quilting DVDs

Are you new to free motion quilting and need guidance from the ground up? Are you a seasoned free motion machine quilter who is looking for some new design ideas for stitching quilted motifs? Either way, these are the instructional DVDs for you!
Loading